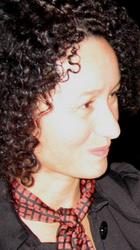 Jacqueline Jance is a Realtor with the Keller Williams Hollywood Hills Office. She has lived in Los Angeles for over 25 years.


Jacqueline understands that whether you are selling your home, purchasing your first home or making your next investment this is a major event in your life.
As a dedicated professional, her goal is to make this transaction as smooth as possible for her client.
Jacqueline has worked with investors and personal rehab and resale projects. She has first hand knowlege of what a property needs to get the best price.

"Each client and each project is unique and I approach each differently depending on the client's needs. The business portion I always handle with consistency, ambition and integrity. Throughout my career my main focus has been listening to my clients needs and getting the best value for my client."



Education and Experience:

Jacqueline Jance attended UCLA because of their comprehensive curriculum in Real Estate. She formally made the transition to Real Estate in 2006.
In addition to her Real Estate experience, she has over 8 years of Sourcing and Contract negotiation experience for large institutions and Hollywood Studios. She manages complex transactions and negotiations very effectively.

She graduated from Otis Parsons with a Bachelor's of Fine Arts degree majoring in Photography and emphasis in Environmental Design. Her passion is the restoration of beautiful architecture and finding sustainable solutions and materials for projects. She realizes that the best value for your home will be obtained by bringing out its aesthetic qualities.


Why Keller Williams? They met the same enthusiasm I had for helping people with
this very important step- buying or selling their home. The company is innovative and
strong in the market place. Their resources and community are unmatched.